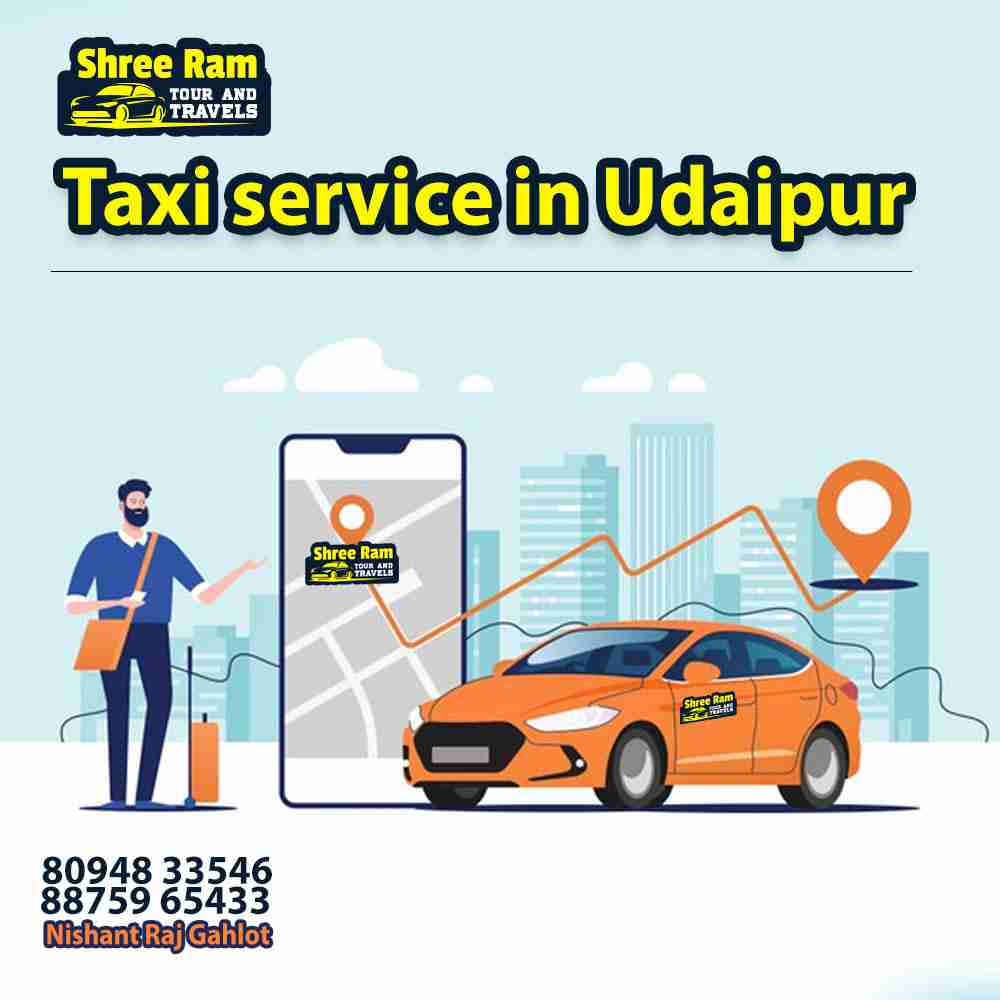 With Shree Ram Tour And Travels Taxi service in udaipur booking may be the best deal while making mind to drop to a specific location from your current city. It saves your fare from both side packages and make the deal affordable.
If planning your trip for any long destination or nearly spot. You can get easily a Taxi service in udaipur. Get cheap dropping fare when your plan to stay for sometime there. You find it totally reasonable when touring for a long destination and multi-days. You do not require the cab in local. This time, we can provide you the cheapest one way car fare deal to make your journey easy and Tention-free.
Why Shree Ram Tour And Travels for Taxi service in udaipur ?
During hiring a Taxi service in udaipur, Shree Ram Tour And Travels totally makes sure about your final destination and plans for a frequent drop service.
You can book a taxi-cab for your oneway trip/Roundtrip just by few clicks of the Internet. And get it within few hours at your door-step. With a well trained driver fully familiar with the ways of your destination. It would become more comfortable to complete your one way journey within your planned duration. With cheapest cab fare rates,Taxi service in udaipur easily makes available taxi for your fastest one way drop trip. And also offers the affordable one way car on rent that fully support your budget.
Variety of cars like – Innova, Tavera, Ertiga, Swift Dzire, and Tata Zest with different seater Tempo Travelers. The perfect way to get through your everyday travel needs. Shree Ram Tour and Travels are available 24/7 and you can book and travel in an instant. With rides starting from very low price, you can choose taxi service from a wide range of options!
It is very difficult to find taxi at affordable prices in Udaipur and its surrounding cities. If a taxi is available at a low price, then good service is not available. For good service, the price has to be paid more. Taxi Service In Udaipur satisfies its guests by striking a balance of low prices and good service. Udaipur taxi service of Shri Ram Tour & Travels is many times safer than any other taxi service.
Shree Ram Tour And Travels
 provide you the
 Taxi service 
from Udaipur, which includes the pick from the Udaipur city and will drop off you at your destination location. Which not only provides the flexibility but also provides the great deal and offer. 
Shree Ram Tour And Travels Taxi service in udaipur
, would be the great choice for the road trips, multi city tours (helpful the business traveler and also for others who visit the various cities). 
Taxi service in udaipur
. would easily drop you at destination location including all the major airports, any cities in INDIA. One Way cabs in Udaipur provides the pickup from Udaipur city and drop at any of our 5000+ locations in INDIA.
Udaipur (Rajasthan) Taxi service in udaipur. hire packages are designed in such a way, so user could avail more benefits by just paying one way drop off charges. We also offers good one way cab rental deals on every trip. So why to wait more, hurry up fast, you are just few step away to grab this deal. Book the one way cab right now….!
You choose any route in India & contact us, we provide you best offer on cab/taxi rental chart accordingly, covering the one way distance from Udaipur to other major destination cities and taxi fare, required travel time, various vehicle available etc.
Why to Book a Oneway Cab with Shree Ram Tour And Travels?
Book cab 24/7
Full sanitized cab for every ride
Complementary face mask
Hand sanitizers available in cab
Every passengers extra care
Special Precautions will be taken for senior citizens & Children's We have a completely transparent billing policy – that means no hidden charges!
Avail on-time pick up & Drop with most reliable Udaipur Cabs.
Ride with expert chauffeurs, specifically trained for outstation rides
Book your taxi for a best & lowest price at Shree Ram Tour And Travels taxi. No hidden surcharges.
Your driver takes the fastest route and brings you safely to your destination.
One Way Cab Service taxi drivers take pride in their profession and know their way around.
OUR POPULAR ONE WAY CAB SERVICE DROP ROUTES
One Way Cab Ajmer

One Way Cab Alwar

One Way Cab Banswara

One Way Cab Baran

One Way Cab Barmer

One Way Cab Bharatpur

One Way Cab Bhilwara

One Way Cab Bikaner
One Way Cab Bundi
One Way Cab Chittorgarh
One Way Cab Churu
One Way Cab Dausa
One Way Cab Dholpur
One Way Cab Dungarpur
One Way Cab Hanumangarh
One Way Cab Jaipur
One Way Cab Jaisalmer
One Way Cab Jalore
One Way Cab Jhalawar
One Way Cab Jhunjhunu
One Way Cab Jodhpur
One Way Cab Karauli
One Way Cab Kota
One Way Cab Nagaur
One Way Cab Pali
One Way Cab Rajsamand
One Way Cab SawaiMadhopur
One Way Cab Sikar
One Way Cab Sirohi
One Way Cab Sri Ganganagar
One Way Cab Tonk
One Way Cab Udaipur
#Onewaytaxiservice #Onewaycabservice #Taxiserviceinudaipur #Bestonewaycabservice #Carrentalinudaipur #Udaipurcarrental #Bestcabserviceinudaipur #Onesidetaxiinudaipur #Rentcarinudaipur
Mob no.: 8875965433, 8094833546
Address : 926/University Road, North Ayad, Opposite Nagda Restaurent,Udaipur-313001 (Raj)
opening hours – 06:00 A.M. to 02:00 A.M.
Star Rating*****5
#Bestonewaycabservice #Onewaytaxiservice #Onewaycabservice #Taxiserviceinudaipur #Carrentalinudaipur #Udaipurcarrental #Bestcabserviceinudaipur #Onesidetaxiinudaipur #Rentcarinudaipur