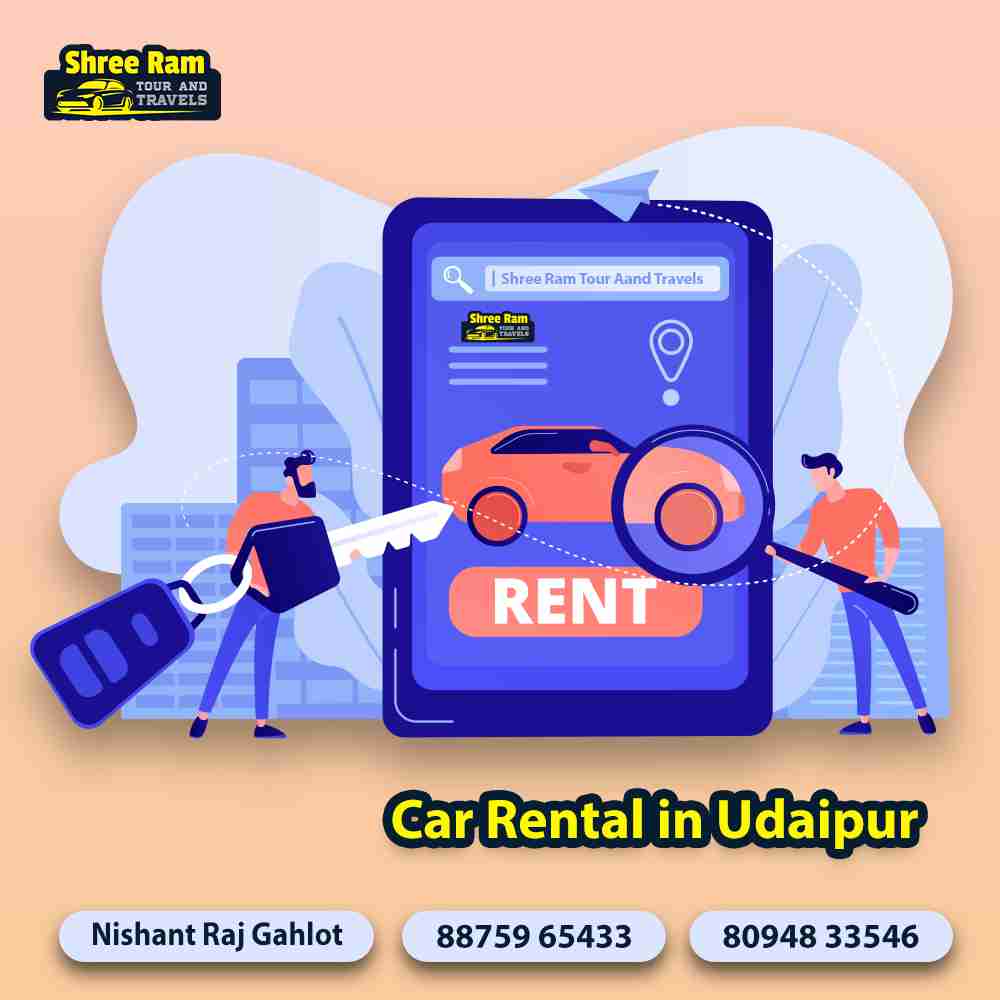 Shree Ram Tour And Travels provide a car rental in udaipur instant booking facility 24/7 through our website and satisfies our customers' regular travel needs. Door to Door Pickup / car rental in udaipur
We have door to door pick up and drop up facility at any place in Udaipur. Our client satisfaction is our first priority.
247 Roadside Assistance / car rental in udaipur We have a dedicated customer support team who provides you 247 roadside assistance any time our customers need help from us.
Customer Satisfaction
Our clients are our biggest asset. And customer loyalty is our ultimate goal. That's why we are dedicated to providing the best customer satisfaction through our services.
You can pick up your vehicle at any rental car location in Udaipur or at the airport. Renting a car in Udaipur is a must if you want to fully explore in and around the city. There's a lot of things to do and places to see in Udaipur. Renting a car gives you the flexibility to drive to a nearby city or attraction outside of Udaipur.
Select your favourite car and specify the location where you need it.
Pick the car from your doorstep at your specified date and time.
Kickstart your trip and do not worry about the kilometers.
Specify the place from where we need to pick up the car from.
Explore and travel with ease with Revv and create some memorable trips in the best of comfort and style that suits your taste.
OUR POPULAR ONE WAY CAB SERVICE DROP ROUTES
In Rajasthan
One Way Cab Ajmer
One Way Cab Alwar
One Way Cab Banswara
One Way Cab Baran
One Way Cab Barmer
One Way Cab Bharatpur
One Way Cab Bhilwara
One Way Cab Bikaner
One Way Cab Bundi
One Way Cab Chittorgarh
One Way Cab Churu
One Way Cab Dausa
One Way Cab Dholpur
One Way Cab Dungarpur
One Way Cab Hanumangarh
One Way Cab Jaipur
One Way Cab Jaisalmer
One Way Cab Jalore
One Way Cab Jhalawar
One Way Cab Jhunjhunu
One Way Cab Jodhpur
One Way Cab Karauli
One Way Cab Kota
One Way Cab Nagaur
One Way Cab Pali
One Way Cab Rajsamand
One Way Cab SawaiMadhopur
One Way Cab Sikar
One Way Cab Sirohi
One Way Cab Sri Ganganagar
One Way Cab Tonk
One Way Cab Udaipur
If you want to go somewhere else, then kindly call our 24/7 helpline [+91 88759 65433 , +91413423351, +91 72979 31933] or email us at support shreeramtourandtravels@gmail.com For Customize Cab rates Enquiries click Quick Enquiry.
#Onewaytaxiservice #Onewaycabservice #Taxiserviceinudaipur #Bestonewaycabservice #Carrentalinudaipur #Udaipurcarrental #Bestcabserviceinudaipur #Onesidetaxiinudaipur #Rentcarinudaipur
Mob no.: 8875965433, 8094833546
Address : 926/University Road, North Ayad, Opposite Nagda Restaurent,Udaipur-313001 (Raj)
opening hours – 06:00 A.M. to 02:00 A.M.
Star Rating*****5
#Carrentalinudaipur #Onewaytaxiservice #Onewaycabservice #Taxiserviceinudaipur #Bestonewaycabservice #Udaipurcarrental #Bestcabserviceinudaipur #Onesidetaxiinudaipur #Rentcarinudaipur