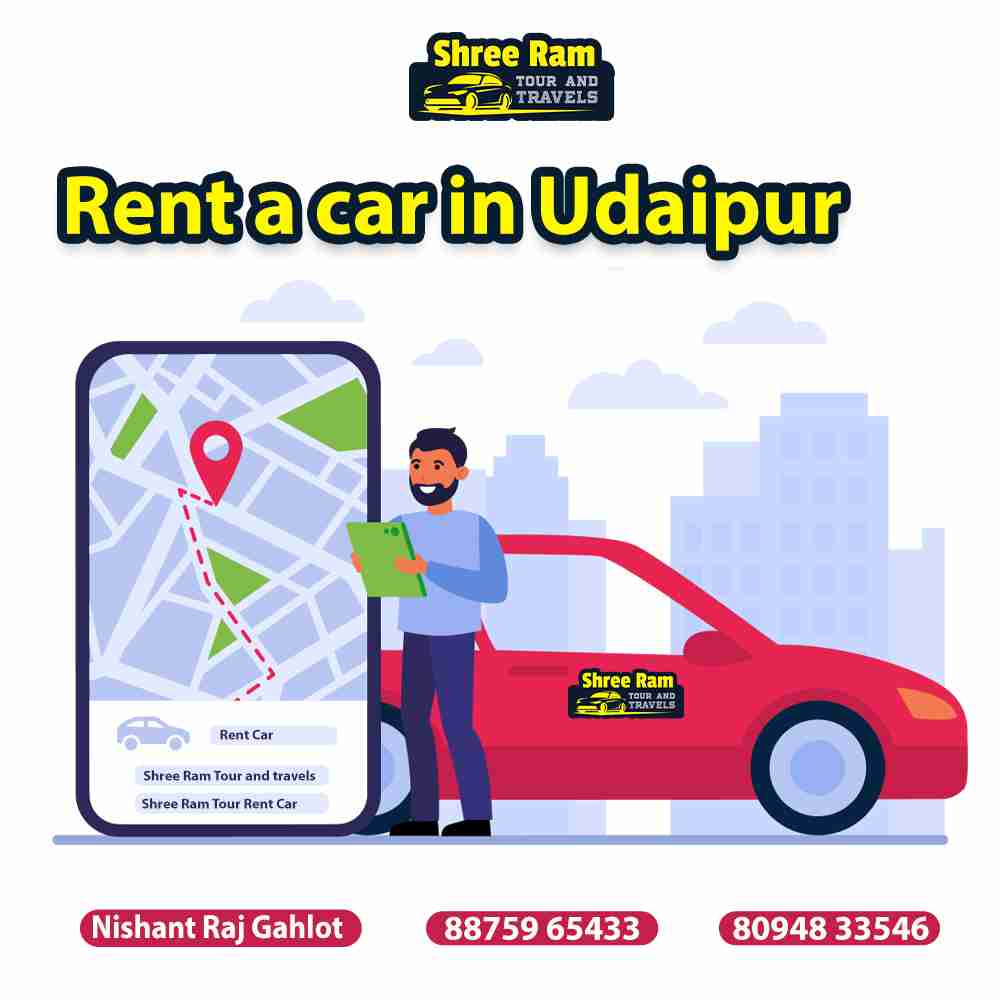 If you are looking for a Rent a car in udaipur you can try Shree Ram Tour And Travels . We are the most trusted rent a car services provider all over the India and we cover +300 cities and over +2000 destination all over India. We provide you the fare tour with a variety of packages which you can choose according to your need. In Rent a car in udaipur– Our driver take off you on time and help you as a local guider in that city. In Rent a car in udaipur – You can book a cab for a full day or for some hours as you need. Our agents will help you to plan your day for a proper visit.
Are you looking to Rent a car in udaipur? Then, you have come to the right place. Shree Ram Tour And Travels, the premium rental services provides car booking in Udaipur and other locations of the state & Country. With attractive prices, our services remove those frustrating transport woes from the minds of All Indian, NRIs and tourists.
If you want Rent a car in udaipur, we are the best players to rely on. Worried about sky high prices? Shree Ram Tour and Travels offers high quality vehicles meeting your needs and your budget. All our prices can be viewed directly from our M.D. Mr. Nishant Raj Gahlot. You can be confident that we will not be charging you with any hidden prices.
If you want to go somewhere else, then kindly call our 24/7 helpline / Rent a car in udaipur [+91 88759 65433 , +91413423351, +91 72979 31933] or email us at support shreeramtourandtravels@gmail.com For Customize Cab rates Enquiries click Quick Enquiry.
Visit our Facebook page – Shree Ram Tour and Travels
#Onewaytaxiservice #Onewaycabservice #Taxiserviceinudaipur #Bestonewaycabservice #Carrentalinudaipur #Udaipurcarrental #Bestcabserviceinudaipur #Onesidetaxiinudaipur #Rentacarinudaipur
OUR POPULAR ONE WAY CAB SERVICE DROP ROUTES
In Rajasthan
One Way Cab Ajmer
One Way Cab Alwar
One Way Cab Banswara
One Way Cab Baran
One Way Cab Barmer
One Way Cab Bharatpur
One Way Cab Bhilwara
One Way Cab Bikaner
One Way Cab Bundi
One Way Cab Chittorgarh
One Way Cab Churu
One Way Cab Dausa
One Way Cab Dholpur
One Way Cab Dungarpur
One Way Cab Hanumangarh
One Way Cab Jaipur
One Way Cab Jaisalmer
One Way Cab Jalore
One Way Cab Jhalawar
One Way Cab Jhunjhunu
One Way Cab Jodhpur
One Way Cab Karauli
One Way Cab Kota
One Way Cab Nagaur
One Way Cab Pali
One Way Cab Rajsamand
One Way Cab SawaiMadhopur
One Way Cab Sikar
One Way Cab Sirohi
One Way Cab Sri Ganganagar
One Way Cab Tonk
One Way Cab Udaipur
Mob no.: 8875965433, 8094833546
Address : 926/University Road, North Ayad, Opposite Nagda Restaurent,Udaipur-313001 (Raj}
opening hours – 06:00 A.M. to 02:00 A.M.
Star Rating*****5
#Rentacarinudaipur #Onewaytaxiservice #Onewaycabservice #Taxiserviceinudaipur #Bestonewaycabservice #Carrentalinudaipur #Udaipurcarrental #Bestcabserviceinudaipur #Onesidetaxiinudaipur