JAISALMER Sightseeing By Taxi
The Jaisalmer Fort also goes by the name Sonar Quila (Golden Fort) as it rises from the desert itself and seems to become one with the golden hues of the sand. The setting sun adds its own magic and shrouds the fort with mystique. The fort is constructed in the classic style of the royals by local craftsmen. This fort is a world heritage site and forms an important plot point in one of Satyajit Ray's famous Feluda stories and corresponding movie, Sonar Kela (The Golden Fortress).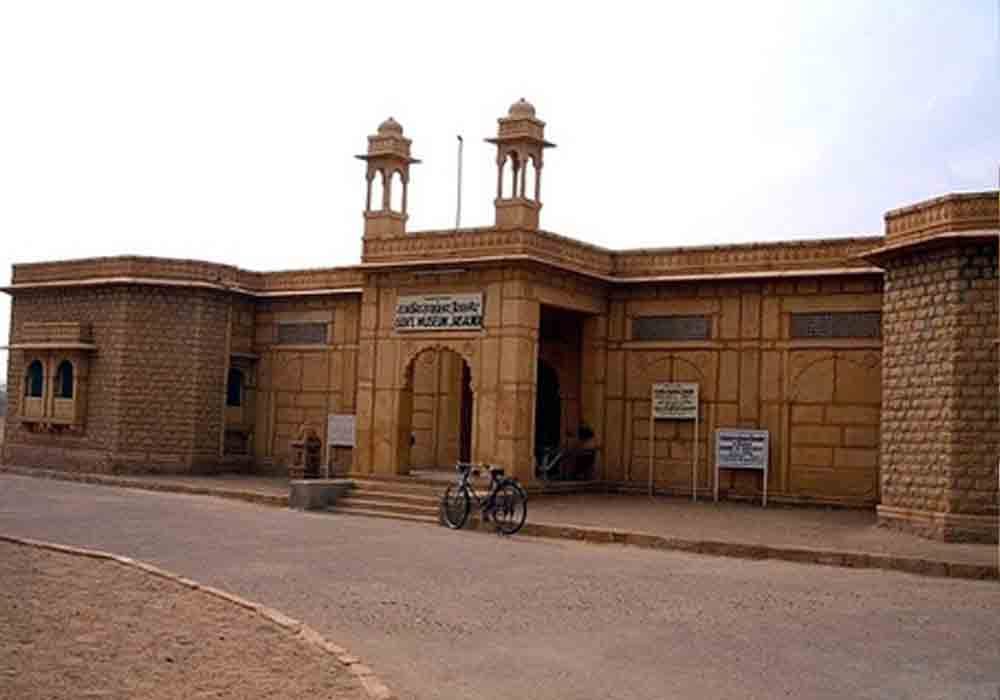 JAISALMER GOVERNMENT MUSEUM
Established by the Department of Archaeology and Museums, it is a prime attraction for tourists visiting Jaisalmer. The most striking display is the trophy of Rajasthan's state bird Godawan (the great Indian bustard). Traditional household items, rock-cut crockery, jewellery and statues from the 7th and 9th century AD displayed here are remnants of the city's rich cultural heritage.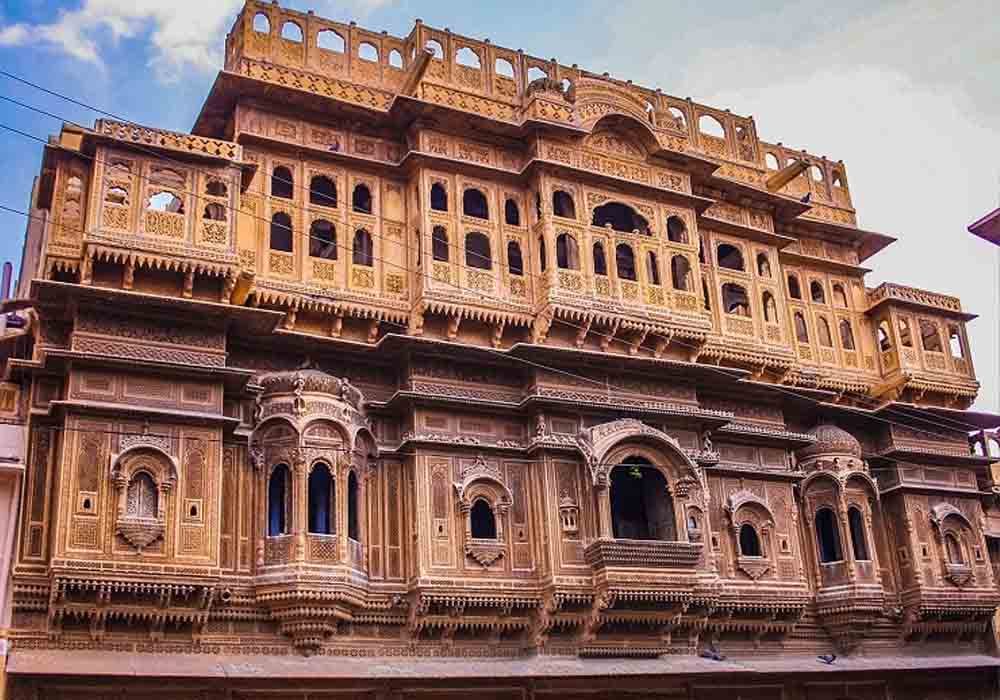 Two architect brothers built Nathmal Ji Ki Haveli in the 19th century. They worked on the haveli from two sides and the outcome is a beautiful blend of the symmetrical construction. Miniature style paintings and mighty tuskers carved out of yellow sandstone are used for decoration.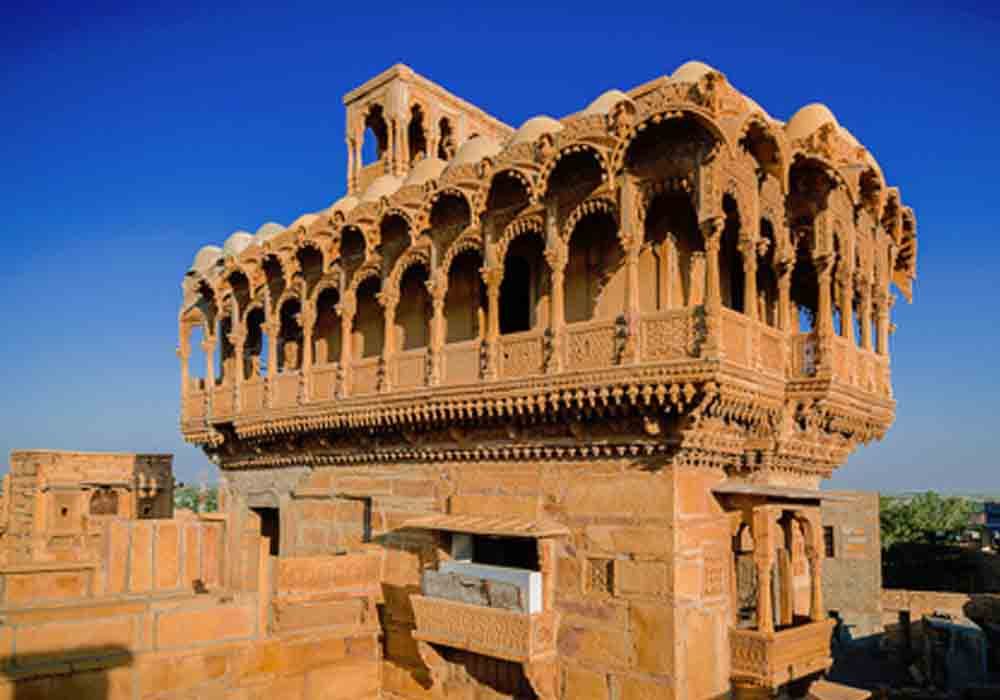 This haveli was built in the first half of the 18th century and a part of it is still occupied by descendants of the original residents. The high arched roof is supported by carved brackets designed in the shape of peacocks. Legend has it that there were two additional wooden storeys that made it match the Maharaja's palace in height, but he ordered for the upper level to be demolished.
Among the largest and the most elaborately carved havelis in Jaisalmer, this five-storey structure sits proudly in a narrow street. While the haveli has lost some of its early glory, a few paintings and mirror work art can still be seen on the inside walls.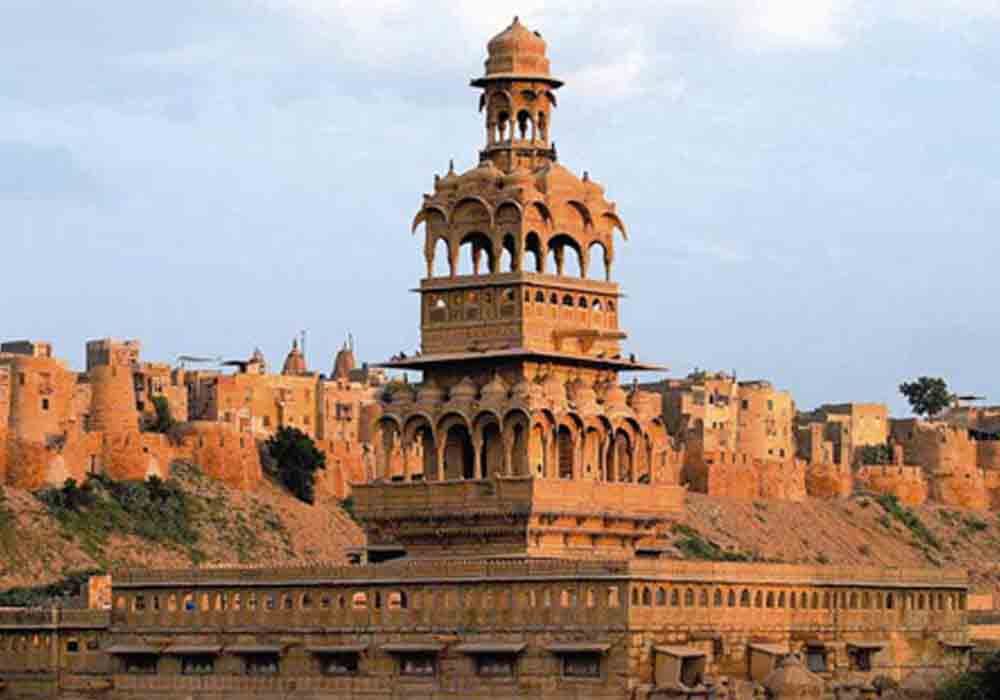 The five-storeyed majesty of the Badal Mahal (Cloud Palace) is further enhanced by its pagoda-like Tazia Tower. Each floor of the palace has an intricately carved balcony. The Badal Palace owes its beauty to the skills of Muslim craftsmen who moulded the tower in the shape of a Tazia (a float that's part of the procession of Muharram).